Leadership
How does this piece of legislation help Americans?
That's where I always start.
Will Hurd Speaks
Technology
Artificial Intelligence
Control infrastructure, control all
Leadership
I'm confident
I'm close to the 40,000 individual donors
Russia
Facing external pressures
We are staying strong against Russia
Border Security
Borderline Safety Assurance
Global efforts to resolve Southern Border crisis
Leadership
There has been and continues to be a lack of leadership in Washington, D.C. Leaders should inspire not fearmonger. It's simple. Don't be a jerk, racist, misogynist or homophobe and work together to accomplish big things.
MORE ABOUT WILL'S VIEWS ON LEADERSHIP
Hurd tells Forbes that he would not have signed the RNC's pledge to support any Republican nominee "as is".
Discussing the issues being ignored while we debate the indictment on CNN This Morning
Discussing Immigration and the Border Crisis on CNN "This Morning"
America has become an

exceptional nation

not because of what we have taken but because of

what we have given.
WILL HURD, Republican presidential candidate
About Will
Will Hurd has spent the past 20 years on the front lines of the most pressing fights facing our nation, in the Middle East, Congress, and the highest levels of business and tech.
Will has spent his life fighting for our country, and he will take those decades of experience with him as he fights for all us.
Don't be a jerk, racist, misogynist or homophobe.
WILL HURD, Republican presidential candidate
The choice we face
In this election, we have a choice. We can continue down the path of divisive politics and short-term thinking, or we can choose a new direction.
We can choose a future that is grounded in common sense, that prioritizes the needs of the American people, and that builds on our strengths as a nation.
Together, we can make this vision a reality.
Together, we can create an America that thrives on innovation, that provides opportunities for all, and that leads the world not just in power, but in principle.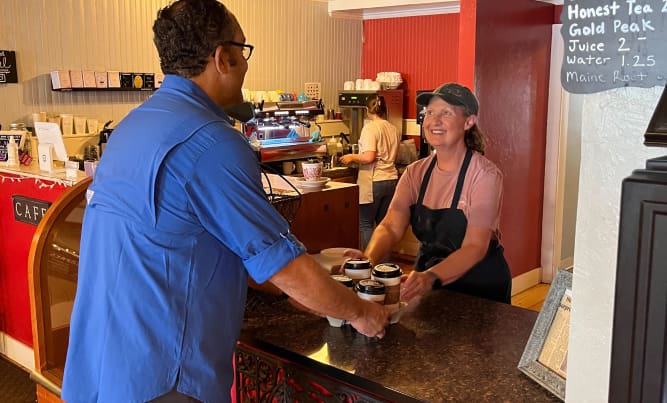 91%
Believe it's important to protect free speech
86%
Believe college education is important for success
79%
Support the development of alternative energy sources
86%
Believe it is essential to maintain Social Security
89%
Support background checks for all gun buyers
71%
Believe that LGBTQ+ individuals should have equal rights
82%
Say it is important for the country to do more regarding race inequality
72%
Are unhappy with the current US economy
70%
Believe the federal government doesn't share enough information
94%
Are concerned about pollution of drinking water
71%
Believe the nation's infrastructure is in need of major repairs
85%
Believe that access to affordable housing is a problem
Politico Magazine
The future of the GOP
Daily Dot
The most interesting man in Congress
Allegheny College
Prize for Civility in Public Life
Russia
Sanctioned by Vladimir Putin
Because in America, we're better together
Common Sense for Complicated Times
It's time to elect a President that isn't afraid of talking to people they don't agree with. Your generous contribution today will help me amplify that message to all voters. Not just the extremes.
CHOOSE $1 Or Multiple Amounts
Merchandise
T-shirts, hats, coffee mugs to support Will Hurd's campaign. Join us because we are better together
Shop Now
What's a modern republican look like?
We're a nation full of people with these values. If this describes you, you might be a modern Republican.
Respectful and Polite
Strong old school manners. You respect others, and say "please" and "thank you"
Fair
You give someone a fair shot
Empathic
You're ready to put yourself in the shoes of someone else.
Informed
No matter street smarts or book smarts, you understand an education is important
Family Values
You put your family above everything and do everything you can to succeed
Responsible
You take responsibility for your actions and believe in personal responsibility
Kind
You help others and you're always quick to smile
Persevering
You don't let a little hardship get in your way
Compassionate
You know that we're better together and you are ready to help
Policy
Will got more legislation signed into law in three terms than most congressmen do in their entire career. He worked across the aisle, and prioritized good policy over politics.